Exclusive Rubber Technology Provider Invitation to Supplier Day in Shanghai, China
In April, 2021 the Medtronic Technology Center (MTC) brought together its top suppliers in China to an event discussing accelerating innovation and partnerships. Minnesota Rubber and Plastics (MRP) in China was honored to be the sole rubber technology manufacturing partner invited to the event. MRP is proud to partner with Medtronic on accelerating innovation, localizing more product development in emerging markets like China, and turning data and automation into action. Accelerating our partnership with Medtronic will help to lead to superior outcomes and better experiences for patients and healthcare providers.
Best Collaboration Supplier Award Exclusively Awarded to Minnesota Rubber and Plastics
During the supplier day, MRP was honored to be presented with an exclusive award by Medtronic as the best collaboration supplier for its 2021 Fiscal Year. Medtronic supplier awards recognize outstanding commitment to Medtronic's Global Supplier Standards, in delivering superior and balanced performance across the key performance categories of quality, service, cost, innovation, and delivery.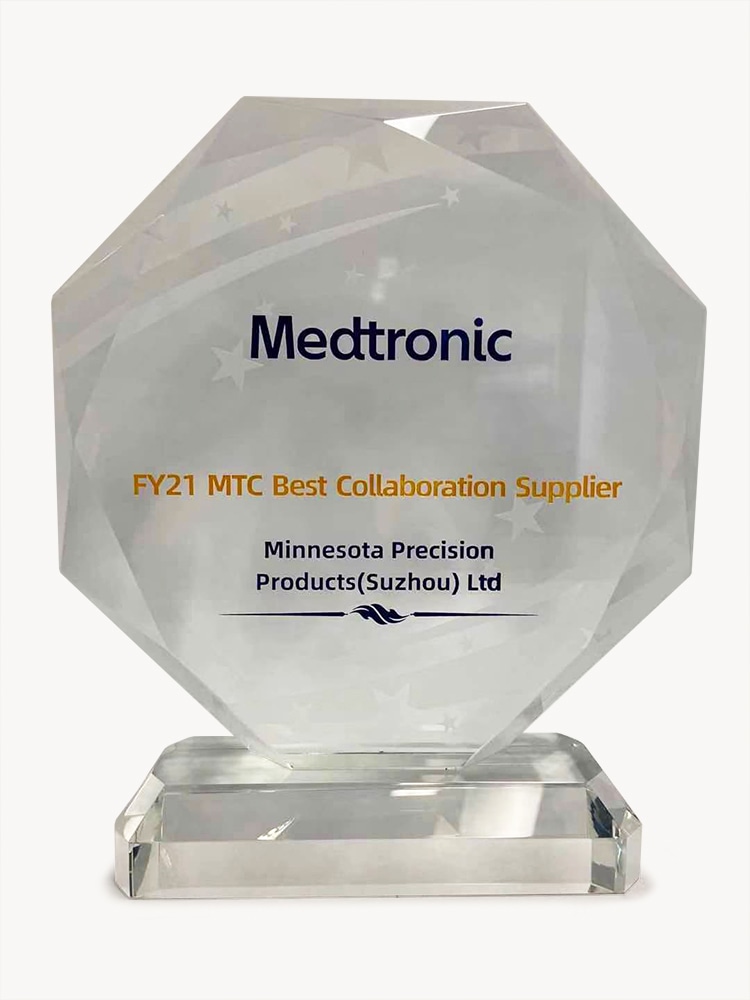 About Minnesota Rubber and Plastics
Minnesota Rubber and Plastics is a global technology leader in elastomer and thermoplastic solutions, with engineering and manufacturing facilities across North America, Europe, and Asia. With deep materials science expertise, MRP offers full service capabilities that range from engineering mission-critical components to providing complete manufacturing solutions for technically demanding applications. Learn more about our medical device capabilities.