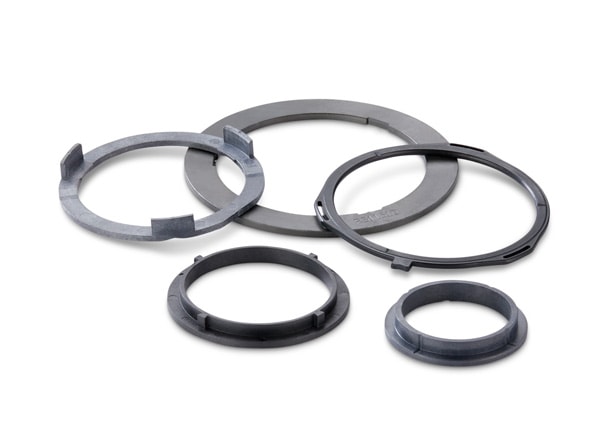 Molded plastic parts are easily produced in a wide range of colors.
Some plastic formulations, however, do include strongly colored fillers whose color is not easily altered by the addition of other pigments. The proportion of pigments to plastic is small, so as to have very little effect on the performance of the part.
Coloring agents do however affect the shrinkage characteristics of the plastic. Thus, parts of different colors produced from the same material in the same mold will have different dimensions.
The addition of color pigments does not delay the production process, since color mixing is done in our facility as part of the material formulation process.
Finished parts can also be hot-stamped with part numbers and company designations.
Need help solving a tough engineering problem?