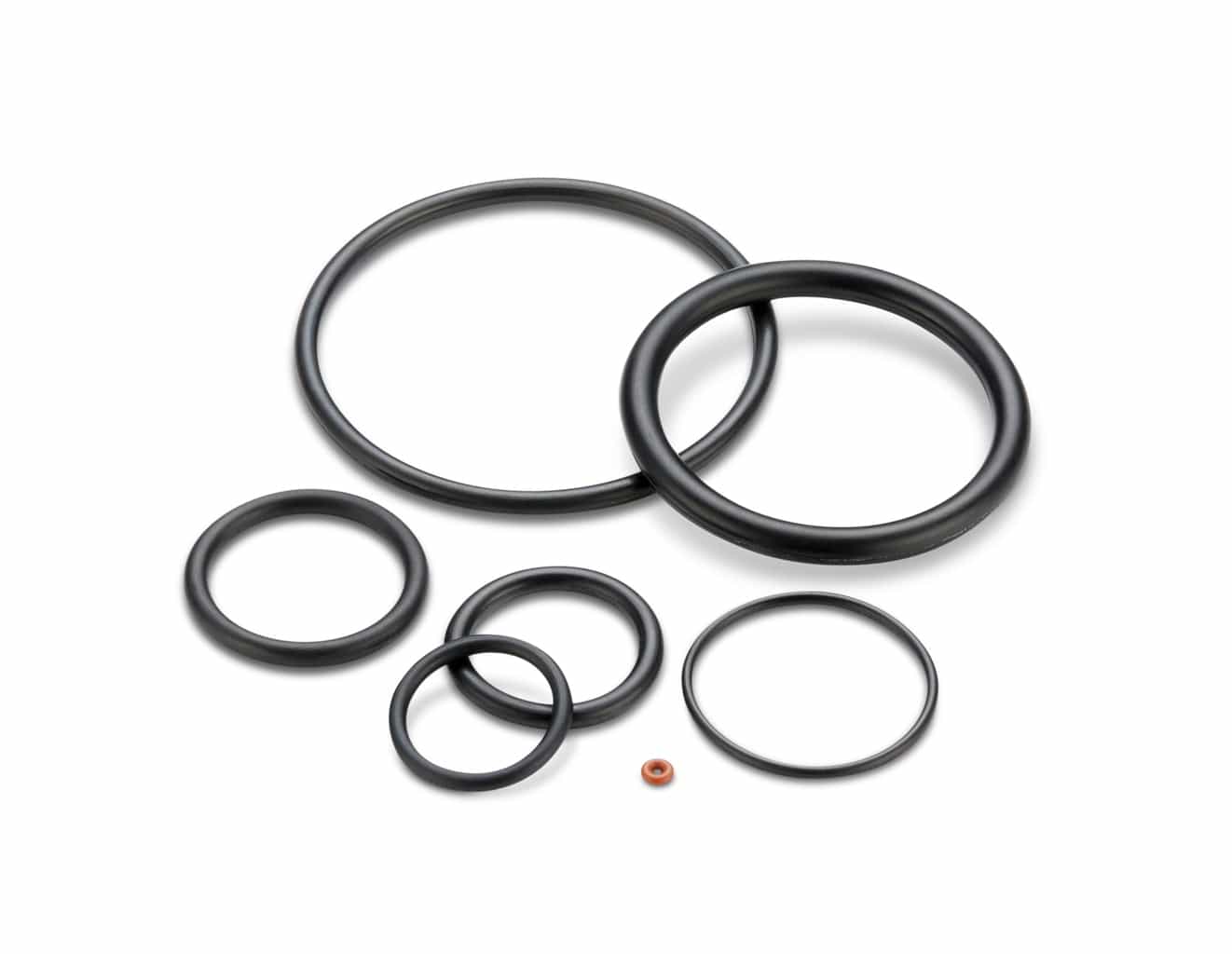 The O-Ring is usually the designer's first choice when a sealing application is encountered.
Properly engineered to the application, an O-Ring will provide long-term performance in a variety of seal applications.
O-Rings are well suited for use as static, reciprocal and oscillating seals in low speed and low pressure applications.
The O-Ring is a good general purpose seal in water, air and gas systems, as well as in hydraulic applications. Air and gas system designs must include adequate lubrication of the O-Ring in order to prevent damage to the sealing surface.
The popular O-Ring cross-section is configured in a variety of shapes as a stand alone seal, or incorporated into other rubber sealing components such as gaskets and diaphragms. O-Ring cross-sections are molded or bonded to metal or plastic parts such as valve stems, quick-disconnect poppets and spool valve cylinders.
Need help solving a tough engineering problem?