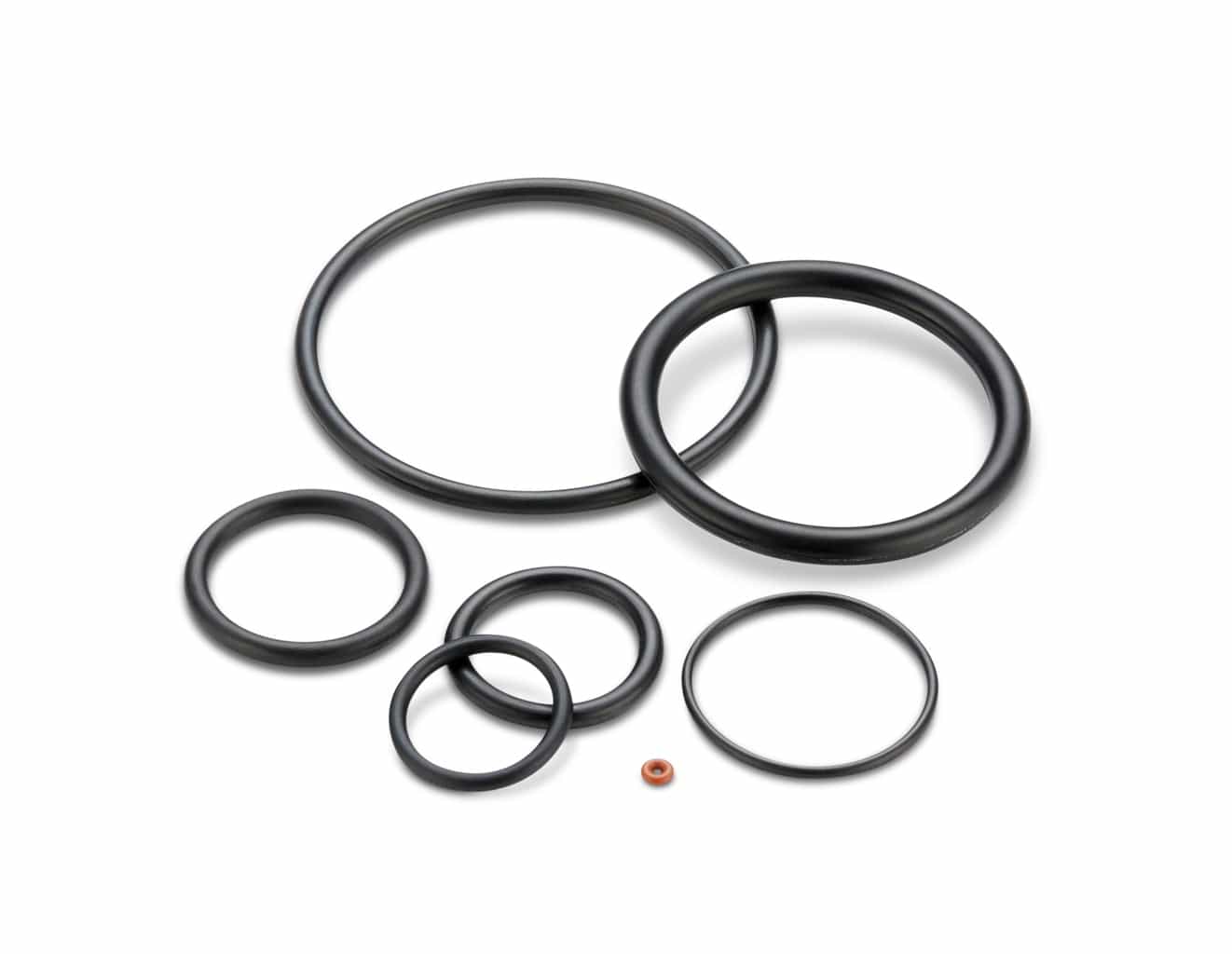 USP Class VI Seal Materials
A new line of inflatable seals which meet US Pharmacopoeia (USP) Class VI certification is now available. The CVI™ Series meets the specific needs of pharmaceutical equipment manufacturers who seek the assurance of USP Class VI compound certification for their inflatable seals.
The CVI Series combines use of the right materials for biocompatibility with the unique characteristics needed for inflatable seals, including temperature and/or chemical resistance. These compounds address a growing trend among pharmaceutical equipment manufacturers towards use of materials that are certified to USP Class VI, the most stringent protocol for classification of compounds used in most medical and other healthcare applications. Among many advantages certification offers is an added level of confidence that assures favorable compatibility results, reducing the burden of regulatory compliance.
S60121 Silicone Material Characteristics
industry proven biocompatibility
clean, low bleed
excellent cycle life (see report)
available in white (opaque) extrusion or mold grade versions
| | |
| --- | --- |
| Compound | S60121 Silicone |
| Color | Opaque |
| Specific Gravity | 1.16 |
| Durometer (Shore A) | 62 |
| Tensile Strength (ppi) | 1300 |
| Elongation (%) | 600 |
| Tear Strength, Die C | 275 |
| Compression Set (22 hrs @ 175oC) | 29% |
Low Smoke Compounds
Introducing S60223, a custom formulated gray silicone compound ideal for the mass transit industry, including rail and bus applications. Seals in these demanding environments must resist smoke generation, flame propagation, and toxic fume build up to ensure passenger safety. S60223 has been tested and shown to meet these requirements (see below) while still maintaining excellent sealing performance. S60223 can be extruded or molded to practically any shape or size.
Industry Applications
Sliding passenger door seals
Compressions seals for access panels
Lighting and electrical housing gaskets
Specifications
Bombardier Specification SMP800C – Toxic Gas Generation
ASTM E1354 – Effective Heat of Combustion
ASTM E162 – Surface Flammability of Materials
ASTM E662 – Rate of Smoke Generation
| | |
| --- | --- |
| Specification | Typical Value |
| Color | Gray |
| Specific Gravity | 1.22 |
| Durometer (Shore A) | 60 |
| Tensile (psi) | 1450 |
| Elongation (%) | 500 |
| Tear (Die C) | 100 |
Available Fabric Reinforcement
Molded, fabric reinforced seals are recommended when sealing against pressure differentials greater than 14 psig (1 bar) or to exert clamping/actuating forces greater than normal. Use of fabric reinforcement also adds to the seal's overall strength and resilience.
Fabrics are integrally molded into each inflatable seal using special processes. Available fabrics vary by profile. As an example, due to Kevlar's thickness, we are unable to supply this reinforcement in some of the smaller seal profiles.
Nylon Fabric Reinforcement
A high tenacity yarn that is tough and abrasion resistant. Nylon is the most common fabric used in our inflatable products, because it is strong and pliant which enhances a seal's dynamic properties.
Dacron® Brand Polyester Fabric Reinforcement
Dacron is another high tenacity, high modulus yarn used primarily when high flexibility is required. Dacron can be used with silicone and organic polymers and is especially effective in applications where heat > 250°F (120°C) is present.
Nomex® Brand Aramid Fabric Reinforcement
Nomex is one step above Dacron in its ability to withstand temperatures and chemicals. Nomex is often used in conjunction with silicone as both materials are able to withstand temperatures > 250°F (120°C).
Kevlar® Brand Aramid Fabric Reinforcement
Kevlar is by far the strongest fabric Pawling EP uses. It is temperature resistant, tough, and has a high modulus. Kevlar can only be used in larger cross sections due to its thickness and its high cost needs to be weighed against the benefits provided.
Need help solving a tough engineering problem?