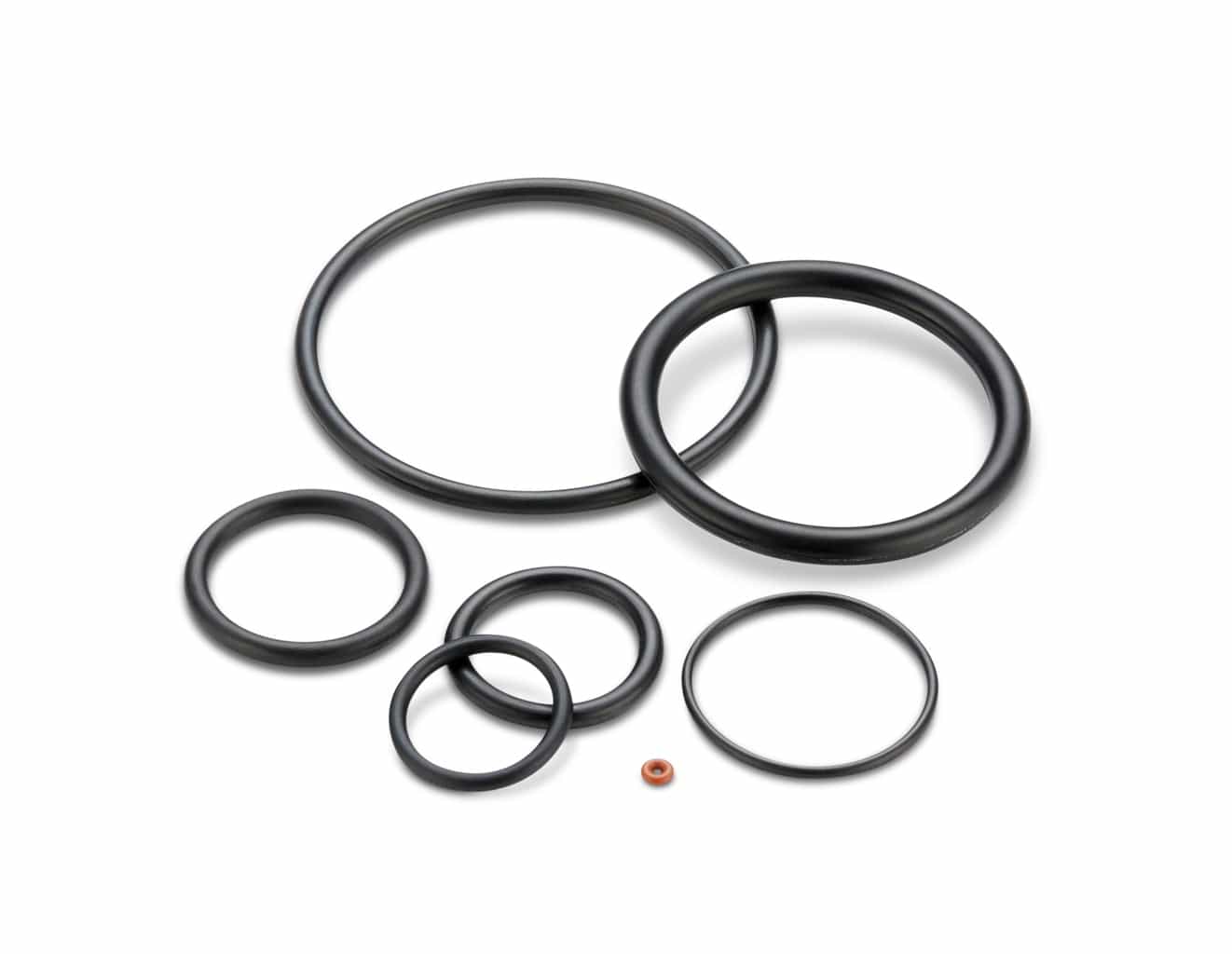 Selection Guide/Standard Size Quad-Ring® Brand Seals and Quad® Brand O-Rings Seals
Selection Guide/Standard Size Quad-Ring® Brand Seals and Quad® Brand O-Rings Seals
Our standard Quad-Ring® Brand and O-Ring Seals are available from stock, in compound 366Y, a 70 Shore A nitrile and 514AD, a 70 Shore A fluorocarbon material.
For applications requiring other materials, Minnesota Rubber and Plastics can recommend one of our existing compounds or customize a special material to meet your needs. These parts are all manufactured in standard tools.
Tolerances
Our standard Quad-Ring® Brand and O-Ring seal tooling is designed to the shrinkage characteristics of our popular 366Y, a 70 durometer nitrile formulation. Because every rubber formulation has its own shrinkage characteristics, slight deviations in dimensions will occur when standard seal tooling is used with materials other than our 366Y. The majority of the cases we encounter involve rubber compounds with a higher shrinkage factor, resulting in seals with undersized cross-sections and undersized inside diameters. This increase in shrinkage is most pronounced when using silicone, fluorosilicone and flourocarbon elastomer materials. Because of the decrease in cross-sectional size, groove dimensions may need to decrease to maintain a good seal. Parts produced in materials other than 366Y may not conform to the dimensional specifications as stated in AS-568A or the following table.
Get the Selection Guide
Click below to view the Rubber/Standard Products: Selection Guide / Standard Size Quad-Ring® Brand Seals and Quad® Brand O-Rings Seals PDF
Need help solving a tough engineering problem?