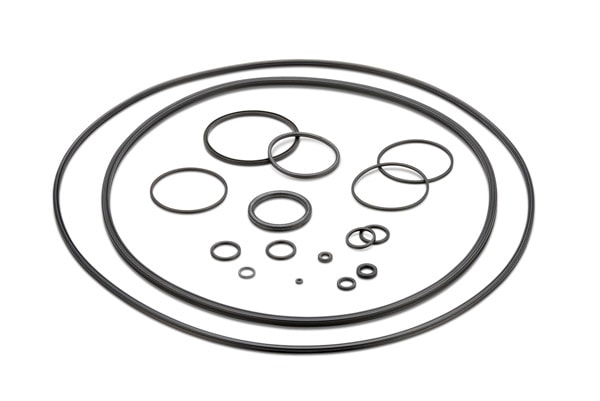 Design Considerations for Rubber Over-Molding
Steel, brass, aluminum, or plastic subcomponents are often incorporated into rubber over-molded parts. These subcomponents are commonly termed "inserts", as they are inserted into the mold. Typical metal inserts include screw-machine parts, metal stampings, and powdered metal shapes.
When designing rubber over-molded parts, keep in mind the following design principles:
Encapsulate as much of the surface of the insert in rubber as possible, with a minimum specified rubber thickness of 0.020 in (0.51 mm). This coverage helps to ensure maximum bonding and controls flash formation.
Avoid shutting rubber flow off on vertical surfaces and provide proper lands (steps).
The rubber can be molded to the insert by means of mechanical or chemical bonding. Mechanical bonding involves the incorporation of holes, depressions or projections in the insert itself. The rubber flows around or through the insert during the molding process to create a bond.
Special adhesives can be applied to the insert prior to molding to create a strong chemical bond.
Inserts designed for use in demanding applications are often attached to the rubber part using a combination of mechanical and chemical bonding.
The production of molded rubber parts containing inserts typically involves considerable preparation before, and after, molding. Steps may include cleaning and etching of the insert surfaces, masking and unmasking, application of adhesives, and de-flashing. Careful design of the insert can help to ensure a durable finished part while minimizing production costs.
Need help solving a tough engineering problem?