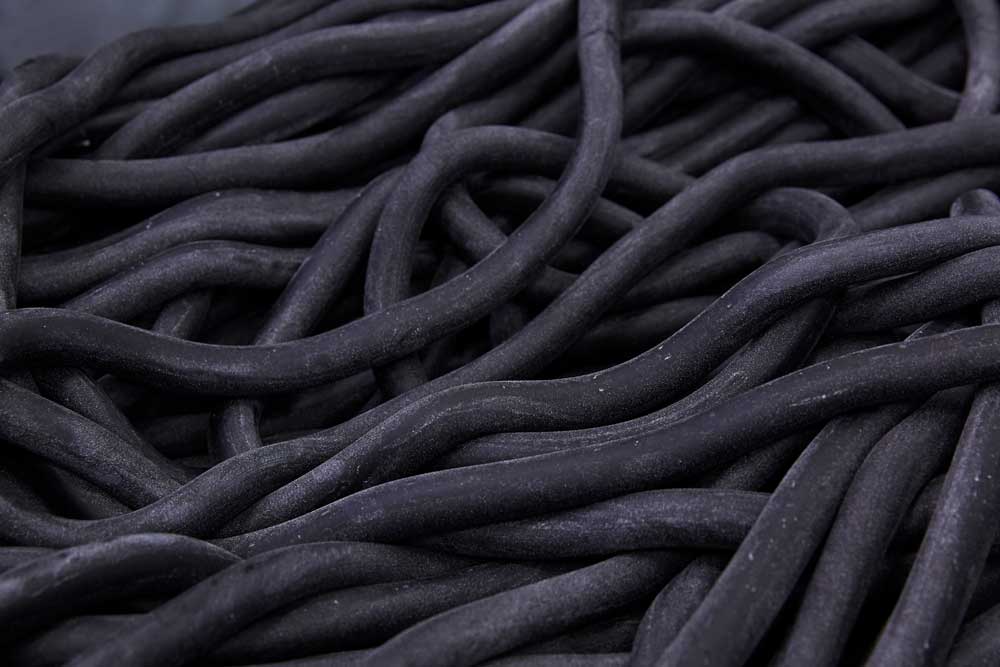 Silicones (VMQ, PMQ, PVMQ)
Extreme temperature range stability and low temperature flexibility are characteristics of silicone compounds. Silicones provide outstanding resistance to compression set, sunlight, ozone, oxygen, and moisture. They are very clean and are used in many food and medical applications because they do not impart odor or taste.
Silicone can be compounded to be electrically resistant,
conductive or flame retardant.
Compound 71417C
Minnesota Rubber's most versatile silicone compound
Excellent compression set properties
Heat resistance to 450°F (232°C)
Compound 71115B
Recommended for diaphragms and similar dynamic parts
Heat resistant to 450°F (232°C)
Compound 74115
High strength at low temperatures
Performs well and remains flexible to -150°F (-101°C)
High tensile strength and excellent tear resistance over a wide temperature range
Compound
Hardness
Shore A
Tensile
MPa
Tensile
psi
Elongation
(%)
71417C
70
6.0
870
200
71115B
50
8.3
1200
420
73117A
70
4.8
700
170
74115
55
8.3
1200
450
As well as millable grade silicones, Minnesota Rubber and Plastics offers Liquid Silicone Rubber (LSR) molding. The LSR process offers design, cost and end-use options that complement and extend beyond the capabilities of millable grade materials. Minnesota Rubber and Plastics offers LSR compounds with hardness from 20 to 80 Shore A in different colors. Learn more about our LSR capabilities.
LSR Compound
(RED)
Hardness
Shore A
Tensile
MPa
Tensile
psi
Elongation
(%)
76112
20
6.9
1000
300
76113
30
6.9
1000
300
76114
40
8.3
1200
300
76115
50
8.3
1200
300
76116
60
8.3
1200
300
76117
70
8.3
1200
300
76118
80
6.9
1000
300
Chemical and Physical Tables
Click below to view the Elastomers/Materials: Chemical and Physical Tables PDF