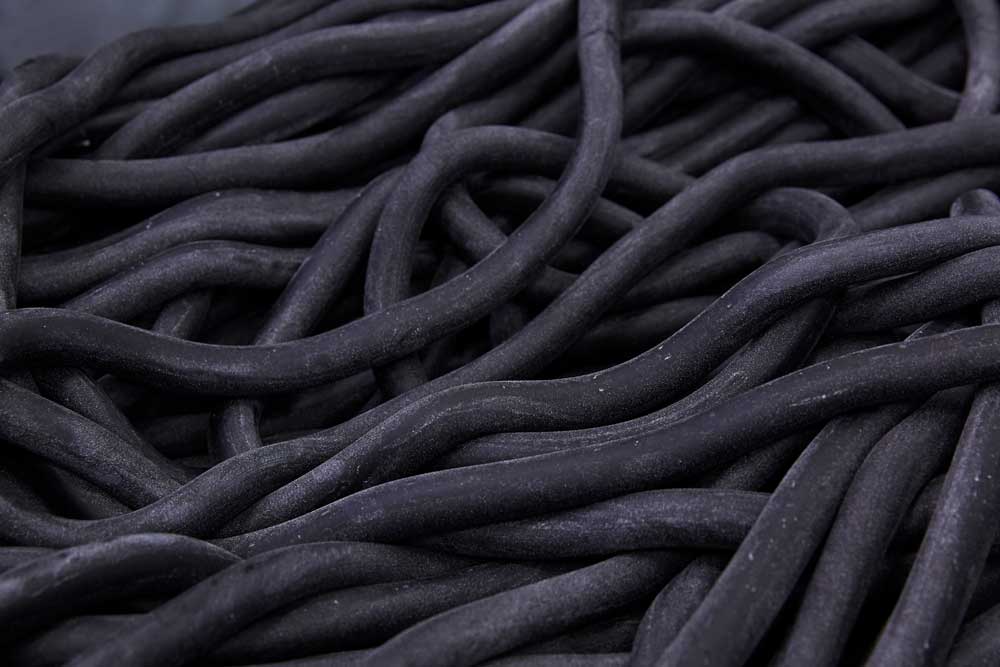 Acrylonitrile / Butadiene
Acrylonitrile / Butadiene (NBR)
NBR, Buna-N, and nitrile all represent the same elastomer based on a butadiene and acrylonitrile copolymer. Nitrile is inherently resistant to hydraulic fluids, lubricating oils, transmission fluids and other non-polar petroleum based products due to the polar structure of this elastomer. Nitriles are also resistant to air and water environments.
Utilizing the variety of nitrile polymers and compounding ingredients, Minnesota Rubber & Plastics has derived nitrile compounds to withstand environments that require low compression set, abrasion resistance, low-temperature flex, gas permeation resistance, ozone resistance and/or stress-stain properties.
By hydrogenation, carboxylic acid addition, or PVC blending, the nitrile polymer can meet a broader range of physical or chemical requirements.
Compound 366Y
Excellent petroleum fluid and water resistance
Outstanding oil resistance to aniline point oils of 130° F to 255° F (55° C to 124° C)
Good compression set resistance
Compound 372FX
Good oil and water resistance
Good compression set resistance
Low durometer and modulus
Low temperature resistance
Compound 431 T
Low swell to petroleum oils and fuels
Outstanding oil resistance – aniline point oils below 130°F (55°C)
Low temperature properties to -30°F (-34°C)
High tensile strength and good abrasion resistance
Good heat aging
Compound 523HW
Excellent low temperature performance at -70°F (-57°C)
Compound 525K
Excellent abrasion and wear resistance
Good heat resistance and compression set resistance
Frequently used for ground ball applications
Excellent contact compatibility properties with plastics
Compound
Hardness
Shore A
Tensile
MPa
Tensile
psi
Elongation
(%)
Oil Aging
Volume Swell (Change %)
70hr at 100°C/212°F
ASTM #1
Oil Aging
Volume Swell (Change %)
70hr at 100°C/212°F
IRM 903
366Y
70
14.1
2050
320
-4
+10
525K
70
17.2
2500
330
-1
+16
431T
70
14.6
2100
340
-13
-5
523HW
70
13.8
2000
330
-9
+19
372FX
50
10.0
1450
400
-10
+20
Chemical and Physical Tables
Click below to view the Elastomers/Materials: Chemical and Physical Tables PDF
Need help solving a tough engineering problem?